Product detail
Technical details
Width

46 cm

Depth

56 cm

Height

89 cm

Seat height

46 cm

Legs

solid wood

Shell/armrests

Upholstered

Stackable

No
Dřevěná konstrukce v provedení několika dřevin., Sedák s opěrákem je v jednom kuse, celočalouněný, látkou nebo kůží. Židle je velmi lehká, dobře se s ní manipuluje. Není stohovatelná. Potahy se dají lehce čistit, doporučujeme impregnovat.
Morten Svendsen
Morten Svendsen, born in 1966, became cabinet maker in the mid 80'ties. Right from the early years, he was dedicated to furniture design, loved to draw, design and make his own furniture. In the beginning family and friends benefitted from these designs coming out from his little workshop. As years passed by and after more employments in different furniture factories, it became a profession, and in 1996 he bought the furniture factory PBJ in Rødding – Spøttrup.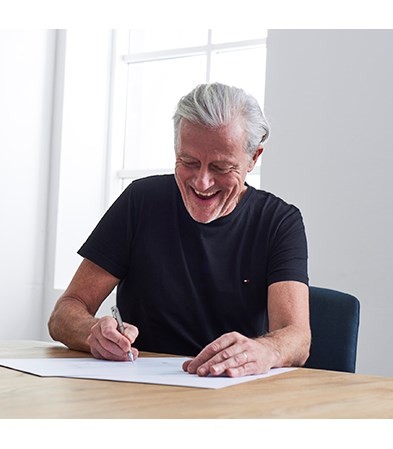 Brand description
PBJ was founded in 1968 by Per Buhl Jørgensen –which is the reason the company is called PBJ. The production startedin Rødding –Spøttrup, a small town in the western part of Denmark, idyllically situated in the countryside close to the fiord. In the beginning the company made mostly small furniture such as newspaper holders, sewing tables, consoles etc. Morten bought the company in 1996 –and continued to sell mostly to USA during a lot of years. Suddenly, -as a result of the nine-eleven terrorist attack–the sales to USA stopped, and PBJ had to start almost from scratch again. Morten started with new designs especially for Denmark and Scandinavia, mostly bedrooms, sideboards and small furniture as well, but then diversified into other areas such as dining tables -chairs –sideboards –highboards and wall-hanging book cases like today.
In 2011 Morten decided to move the production to Poland, and now we produce everything in our own factory in Poland. We are still a 100%Danish owned family company, and our headquarters with sales, administration and design & product development remains at the place where it all started in Rødding Denmark, and our designs are made by Danish designers and architects.