Mira floor
The beautiful free-standing mirror Mira is available in natural oak, black stained oak and white lacquer.
Read more
Product detail
Technical details
Width

38 cm

Depth

39 cm

Height

158 cm

Material

ash, oak
The beautiful free-standing or wall-mounted mirror Mira is available in natural oak, black stained oak and white lacquer. They are all very good-looking, just like the one standing in front of it.
Claessons Koivisto Rune
Consistent, elegant and progressive. Claesson Koivisto Rune is perhaps the most internationally acclaimed Swedish architect and design studio. Even their graduation piece, a tiny Japanese house placed on the most central square in Stockholm, hit the design world like a bomb – receiving great attention both at home and abroad.
Initially Claesson Koivisto Rune was said to be minimalist. But trying to describe the company, you soon discover that when you've finally found the right adjective, it no longer applies. The trio's work is an upwards and forwards movement, heading for something as yet undiscover­ed. "Without any clear direction" they've said themselves. And yet they work consistently and in the tradition of Jacobsen and Aalto, with architecture, furniture and product design that together forms an entirety.
Eero Koivisto was born in 1958, Ola Rune in 1963 and Mårten Claesson in 1970. They met studying interior architecture and founded their studio in 1995. They have created about ten pieces for Swedese – all with a distinctive sense of consistency, elegance and progression.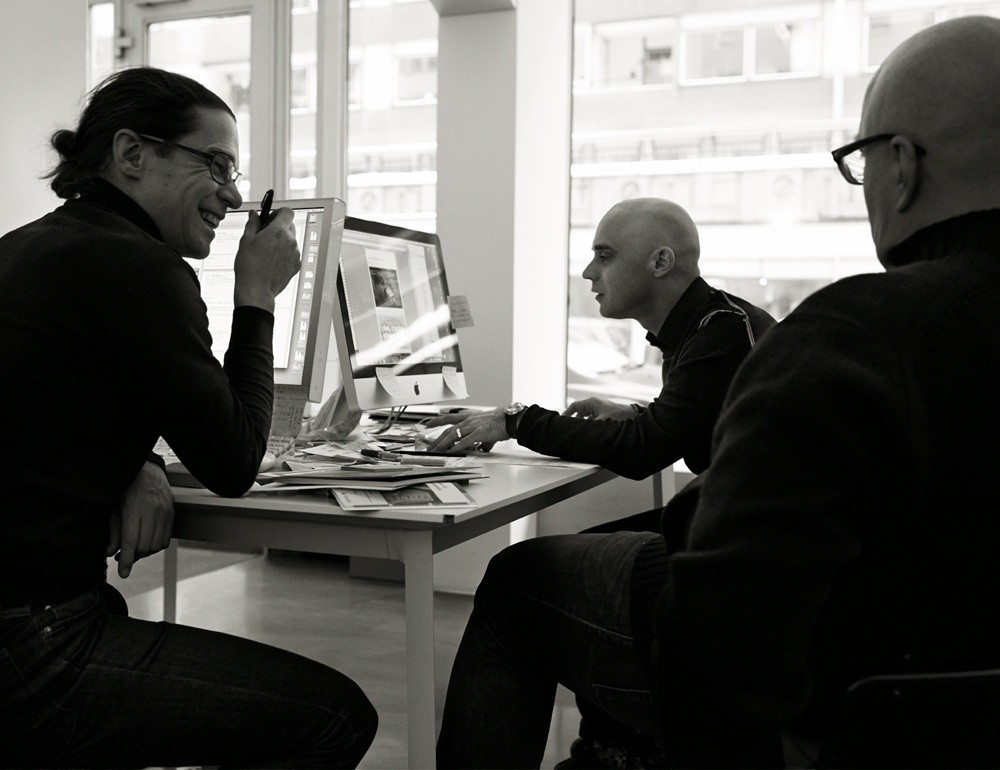 Brand description
Many modernist architects were universal designers with not only a clear understanding of designing houses, but also the interior, the furniture and almost the clothes the owners might wear. Swedese's founder, Yngve Ekström, was no exception. Together with names including Alvar Aalto, Bruno Mathsson, Arne Jacobsen and Poul Kjaerholm, Yngve Ekström was at the core of a generation of designers who made the concept "Scandinavian Modern" famous all over the world. With a keen eye, he designed Swedese's furniture, he designed together with L + M Architects also the head office building, logo, catalogues and personalised Christmas cards including their own poems. And so on.

The most well known design of Yngve Ekström's extensive portfolio is the Lamino armchair from 1956, which is still manufactured and sold all over the world. In 1999 the Lamino was voted the Twentieth Century's Best Swedish Furniture Design by the Swedish interior design magazine Sköna Hem.