Product detail
Technical details
Diam

32 cm

Height

65 cm

Material

Laminated ash wood veneer. Natural lacquer or white, black, blue, grey, green, apricot or orange lazur finish.
The Spin stool is famous for being too complex to be produced. It's an award-winning carpenter's challenge and a brave response to the famous E 60 stool. High or low, colourful, in black or white, or just plain lacquered wood.
Staffan Holm
To fall head over heels in love! For Swedish Staffan Holm, great design has never been as much about practical functions as emotional ones. With so many things around us, he wants us to be affected by each additional new object. His fascination is for the poetic quality of crafts as much as for the wonders of new technology – both essential ingredients for the devel­opment of society. A fine example of his design is Spin stool for Swedese, the furniture that, to be honest, is really too complex to be produced.
Staffan Holm was born in 1977. He trained first as a carpenter and then took a Mas- ter's degree in Design at HDK/University of Gothenburg. He worked as a furniture carpenter for four years, and since 2006 has his own studio in Gothenburg – Staffan Holm Design.
 Staffan Holm has received many prizes and awards, including two for his Newton Coffee Table from Nordic Design Prize 2009 and Swedish ELLE decoration2010.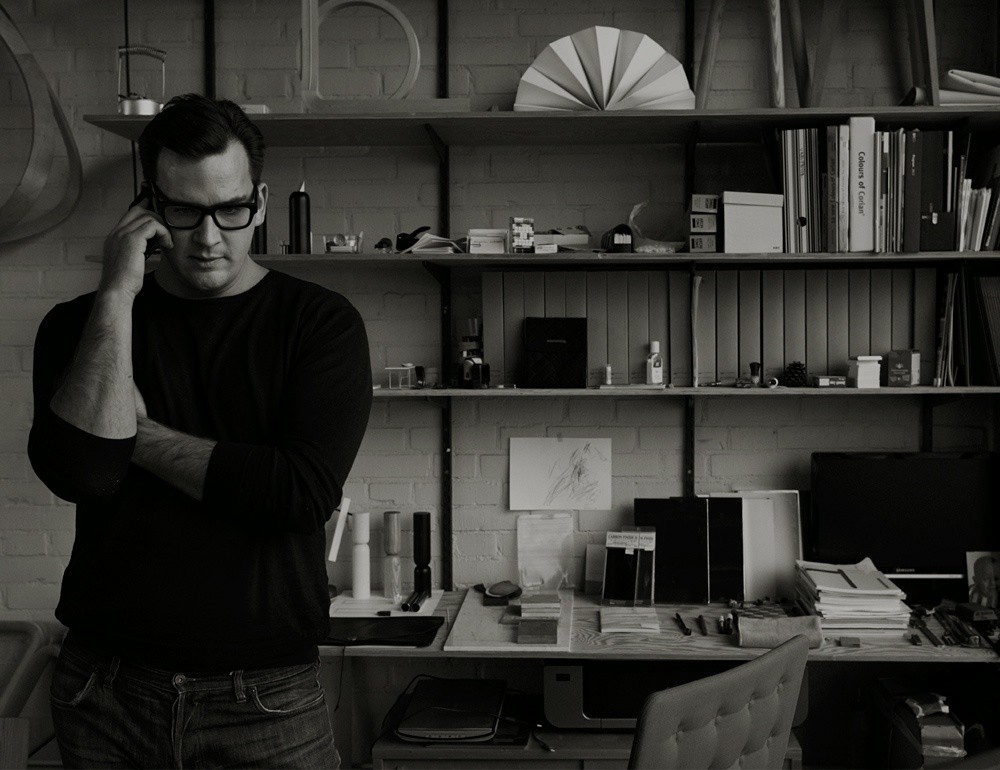 Brand description
Many modernist architects were universal designers with not only a clear understanding of designing houses, but also the interior, the furniture and almost the clothes the owners might wear. Swedese's founder, Yngve Ekström, was no exception. Together with names including Alvar Aalto, Bruno Mathsson, Arne Jacobsen and Poul Kjaerholm, Yngve Ekström was at the core of a generation of designers who made the concept "Scandinavian Modern" famous all over the world. With a keen eye, he designed Swedese's furniture, he designed together with L + M Architects also the head office building, logo, catalogues and personalised Christmas cards including their own poems. And so on.

The most well known design of Yngve Ekström's extensive portfolio is the Lamino armchair from 1956, which is still manufactured and sold all over the world. In 1999 the Lamino was voted the Twentieth Century's Best Swedish Furniture Design by the Swedish interior design magazine Sköna Hem.