Product detail
Technical details
Diam

43/52 cm

Depth

40 cm

Height

56/76 cm

Legs

steel

Legs descrpition

fix/height adjustable
laquered
Meet the new series of height adjustable satellite tables – a natural extension of the successful collection of small tables by SOFTLINE.
XO has an airy and elegant design, and the asymmetrical placement of the pillar on a steady yet light base, allows it to be placed over the seat area of almost any sofa or chair imaginable. The shape of the tabletop is designed to match different requirements depending if you need at side table or a worktable for your iPad or laptop. In one move the height of the table can be adjusted to perfectly fit the desired use.
The clean and universal design language of the XO table makes it ideal to use in combination with the rest of the furniture from the collection – or in combination with existing furniture in the living space.
Philip Bro
Philip Bro Ludvigsen (born 1962 in Australia) is a Danish industrial designer who has specialized in furniture, lighting and other products for the home interior. His design uses rounded shapes and soft, natural materials, but has often an innovative touch too, which for example can be seen in his 'UnderCover' lamp that has interchangeable shades (designed for Danish Le Klint in a collaboration with Finnish Marimekko).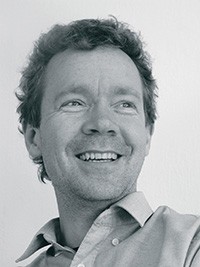 Brand description
SOFTLINE has come a long way since we started making furniture in 1979. We have become an international brand by creating innovative, iconic and high-quality furniture, and our modern, colourful designs can be found all over the world. But one thing hasn't changed: all our modern upholstered furniture is still made in Denmark at our own factory.