Novell sofa
The couch stands with a distinct and clean-cut exterior against a soft and friendly inside and has a reclining and relaxed attitude.
Read more
Product detail
Technical details
Width

165, 200 cm

Depth

82 cm

Height

42 cm

Seat height

85 cm

Material

Legs in oak or ash. Steel base in black or chrome. Other colours on request.
The couch stands with a distinct and clean-cut exterior against a soft and friendly inside and has a reclining and relaxed attitude. We have set the couch in two different heights, depending on whether you are going to use it in a homely lounge setting, or whether to use it in public spaces. The chassis comes in wood or steel.
Anderssen & Voll
Anderssen & Voll is an Oslo-based design studio headed up by Torbjørn Anderssen (b. 1976) and Espen Voll (b. 1965).
Torbjørn studied at the then Bergen Academy of Art and Design (1997/2002), while Espen attended the then Oslo National College of Art and Design (SHKS). From 2000 to 2009 they were involved in setting up and running the design group Norway Says.
The studio has 6 employees. All creative processes are jointly managed by Espen Voll and Torbjørn Anderssen.
The other four members of the team have specialist expertise in 3D modelling in Rhino and Solidworks, 3D printing, full-scale mock-ups, technical solutions and production of working drawings. All our projects are built as full-scale models before realisation. We use this as a procedural tool to safeguard design quality, but also to ensure that neither our clients nor we ourselves encounter any surprises in the final phase of a project. Anderssen & Voll collaborates with important international producers such as &tradition (DK), Magis (I), Lapalma (I), Ariake (JP), Erik Jørgensen (DK), Kvadrat (DK) and Hem (S). We also want to mention that we are the biggest contributor to the Muuto (DK) collection.
In Norway we work with producers such as Fora Form, Håg and, not least, Vestre.
Since 1996, Espen Voll has been essential to the work of designing the product portfolio for Norwegian outdoor furniture manufacturer Vestre, and is one of the designers behind product series such as Vroom, April, April Go and Atlas. Consequently, we are very familiar with the requirement specifications for urban elements in public spaces. Anderssen & Voll also designed the Edo bench for Vestre.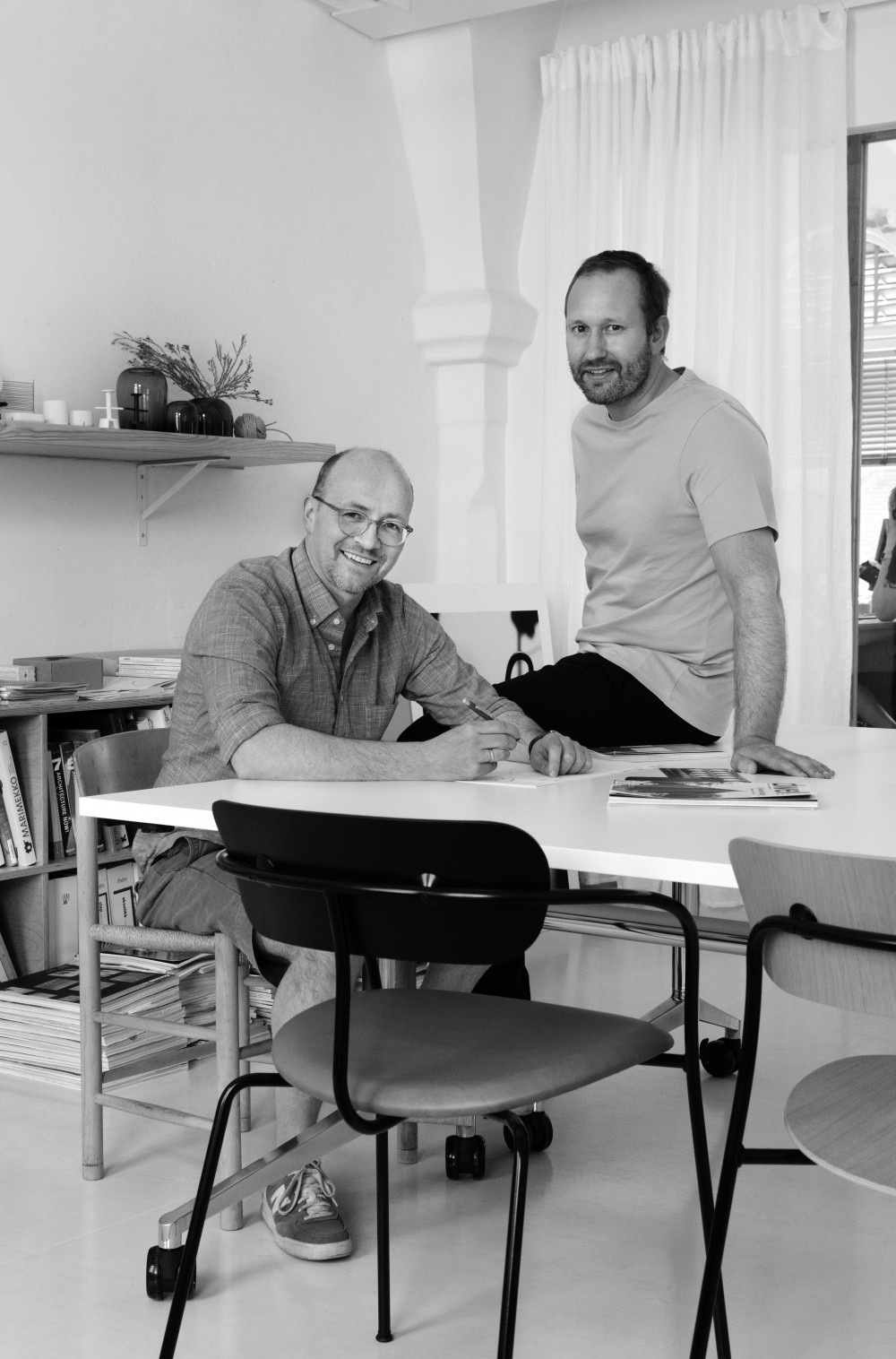 Brand description
Many modernist architects were universal designers with not only a clear understanding of designing houses, but also the interior, the furniture and almost the clothes the owners might wear. Swedese's founder, Yngve Ekström, was no exception. Together with names including Alvar Aalto, Bruno Mathsson, Arne Jacobsen and Poul Kjaerholm, Yngve Ekström was at the core of a generation of designers who made the concept "Scandinavian Modern" famous all over the world. With a keen eye, he designed Swedese's furniture, he designed together with L + M Architects also the head office building, logo, catalogues and personalised Christmas cards including their own poems. And so on.

The most well known design of Yngve Ekström's extensive portfolio is the Lamino armchair from 1956, which is still manufactured and sold all over the world. In 1999 the Lamino was voted the Twentieth Century's Best Swedish Furniture Design by the Swedish interior design magazine Sköna Hem.