Product detail
Technical details
Width

26 - ... cm

Depth

87 cm

Height

72 cm

Seat height

40 cm

Seat depth

59 cm
A sofa system providing almost unlimited options, constructed using the smallest possible number of modules. Where ordinary sofas are usually rectangular, square and predictable, Bob offers the architectonic freedom to either challenge or adhere to all types of spaces.
BOB
Johan Lindau, CEO and design manager of Blå Station, has once again challenged two of Sweden's most renowned designers. Is it possible to allow for maximum flexibility with a minimum of components at a reasonable price? And will Stefan Borselius and Thomas Bernstrand once more be able to collaborate – even more intimately this time – than with their former success, Experiment 15, which resulted in Honken, Poppe and Morris JR? 'You can easily get stuck on details when you work alone', say Thomas Bernstrand and Stefan Borselius in unison.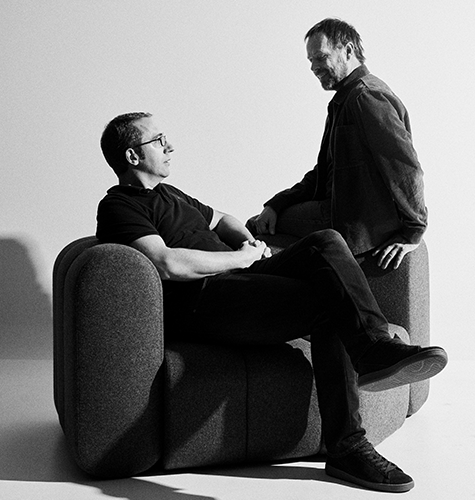 Brand description
Blå Station is a family business. We are located in what used to be a sewing factory in Åhus, on the southeast coast of Sweden where the ocean is just as restless as we are.
When we moved in during the spring of 1986, we placed a few furniture prototypes in one of the corners of the building. And in the beginnig, before our production was up and running, we filled empty echoing rooms with art exhibits and jazz concerts. It was fun and the place became our "Station" – which we thought was a very fitting name. Because at a station, there´s always something going on – a constant flow of change. 
The second half of our name was given. Blå Station's founder, furniture designer Börge Lindau, used the signature BLÅ on drawings – the B and the L being the initials of his first and last name and the Å representing Åhus where he had settled.