Pile lamp
The Pile lamp collection was originally developed for the restaurant environment at the new Nationalmuseum in Stockholm. 
Read more
Product detail
Technical details
Diam

22, 42 cm

Material

Ash
The Pile lamp collection was originally developed for the restaurant environment at the new Nationalmuseum in Stockholm. The idea behind the lamp is based on Matti Klenell's first visit to the Swedese plant, a highly unique environment in Vaggeryd with exquisite expertise in woodworking in general and veneer bending in particular. When walking around in the factory he got captured by the skilled craftsmen's refined off hours evening production in the workshops with self-produced wood work in the borderland between handicraft and industrial production. With this in mind he proposed a collaboration with a high degree of this craftmanship and detailing in focus to celebrate this phenomenon. The result is mold bended wood elements that have been stacked and joined together into beautiful sculptural lattices that pleasantly screen and warm the light.
Matti Klenell
Matti Klenell (b. 1972) graduated in interior architecture from Konstfack – University of Arts, Crafts and Design in Stockholm in 1999, and founded his studio in 2000. Klenell moves with ease between handicraft and industrial design. He has created art glass as well as designing furniture and lamps for mass production for companies such as Fontana Arte and Iittala. Klenell has received the EDIDA Swedish Design Award four times, and several of his designs are represented in museums in Sweden and abroad. Klenell is known in the Swedish design community as a facilitator and has been responsible for the Form programme at Beckmans College of Design in Stockholm, as well as design projects between Sweden and Taiwan. In 2015 Klenell was given the honourable task of overseeing aspects of the new interior for Nationalmuseum in Stockholm.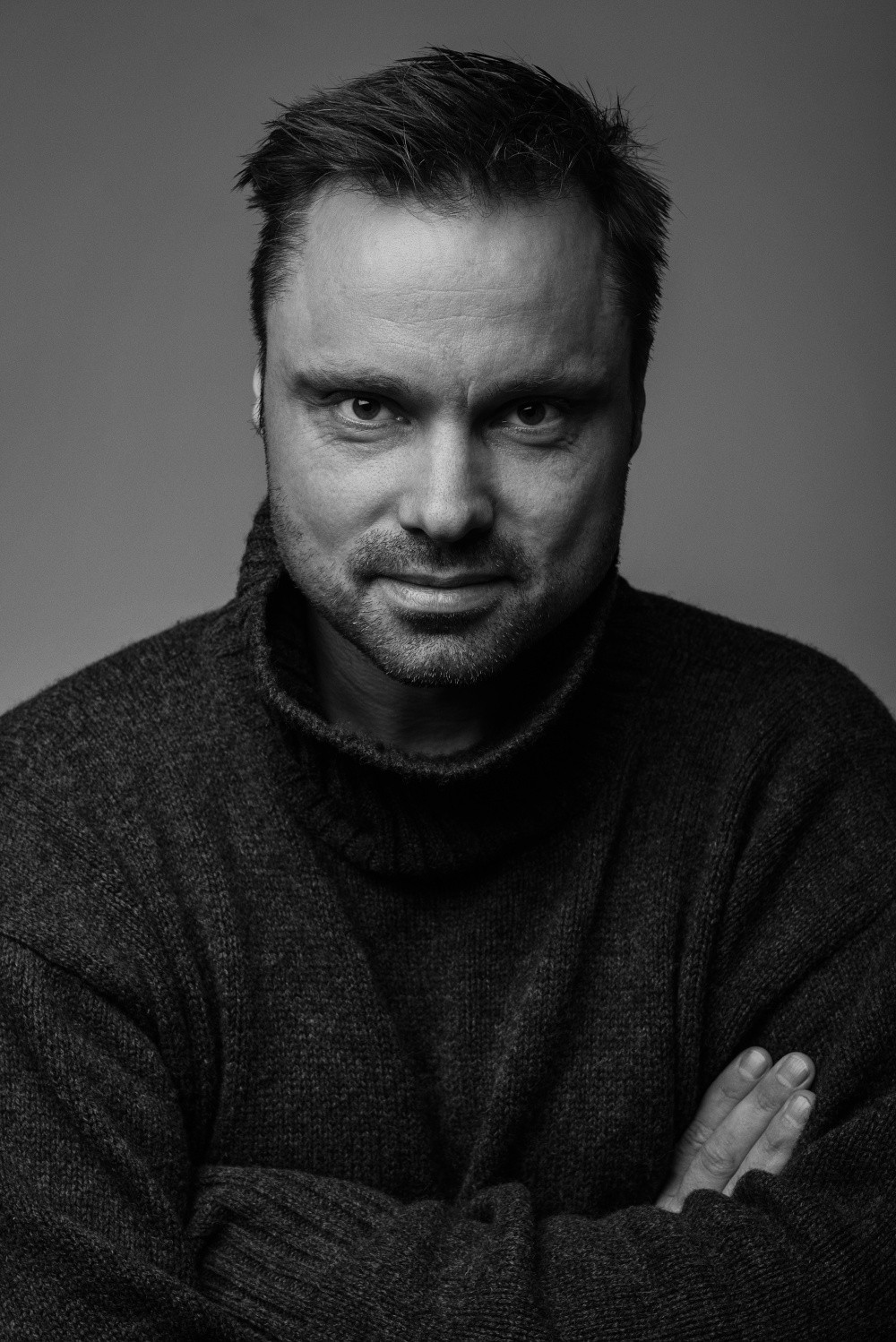 Brand description
Many modernist architects were universal designers with not only a clear understanding of designing houses, but also the interior, the furniture and almost the clothes the owners might wear. Swedese's founder, Yngve Ekström, was no exception. Together with names including Alvar Aalto, Bruno Mathsson, Arne Jacobsen and Poul Kjaerholm, Yngve Ekström was at the core of a generation of designers who made the concept "Scandinavian Modern" famous all over the world. With a keen eye, he designed Swedese's furniture, he designed together with L + M Architects also the head office building, logo, catalogues and personalised Christmas cards including their own poems. And so on.

The most well known design of Yngve Ekström's extensive portfolio is the Lamino armchair from 1956, which is still manufactured and sold all over the world. In 1999 the Lamino was voted the Twentieth Century's Best Swedish Furniture Design by the Swedish interior design magazine Sköna Hem.